lark vcr
Geoff's Letter of (non)Apology
Installation at the Berkeley Center for New Media
UC Berkeley
Sept - November 2015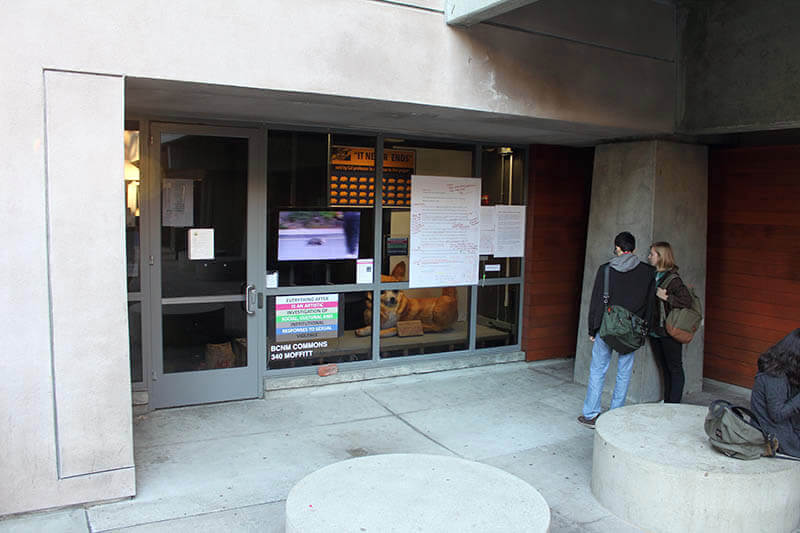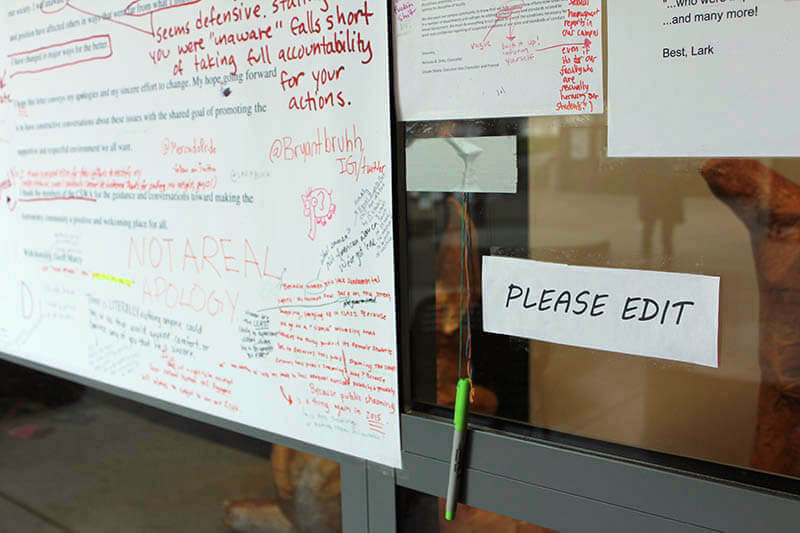 Geoff's Letter of (non)Apology was a purposefully informal, bulletin-board style public forum for discussing accountability in regards to sexual and gender-based violence. Installed in 2015 prior to the #metoo movement on the UC Berkeley campus, the project was a bold public statement to invite public commentary and discource.
The installation featured a blown-up letter by Geoff Marcy, an established astronomy professor who resigned after decades-long accusations of assault. I made revisions to the letter in red marker, enlarged it to be 3ft x 5ft, and posted it on the window alongside markers and an invitation to edit.
Located outside the bustling Moffitt Library, the letter was heavily commented after 6 weeks, becoming a site for public discourse on not only this particular event, but also universal themes of accountability, sexual violence culture, and institutional response.
Geoff's Letter was created as part of Everything After, an art and community organizing collaboration against sexual violence with Jadelynn Stahl and members of the UAW Student-Workers Union. In the yearlong project, we hosted workshops in transformative justice and intersectionality as well as a daylong Survivors' Symposium featuring speakers, panels, workshops, and student art.
CLICK TO VIEW ENLARGED LETTER IN NEW TAB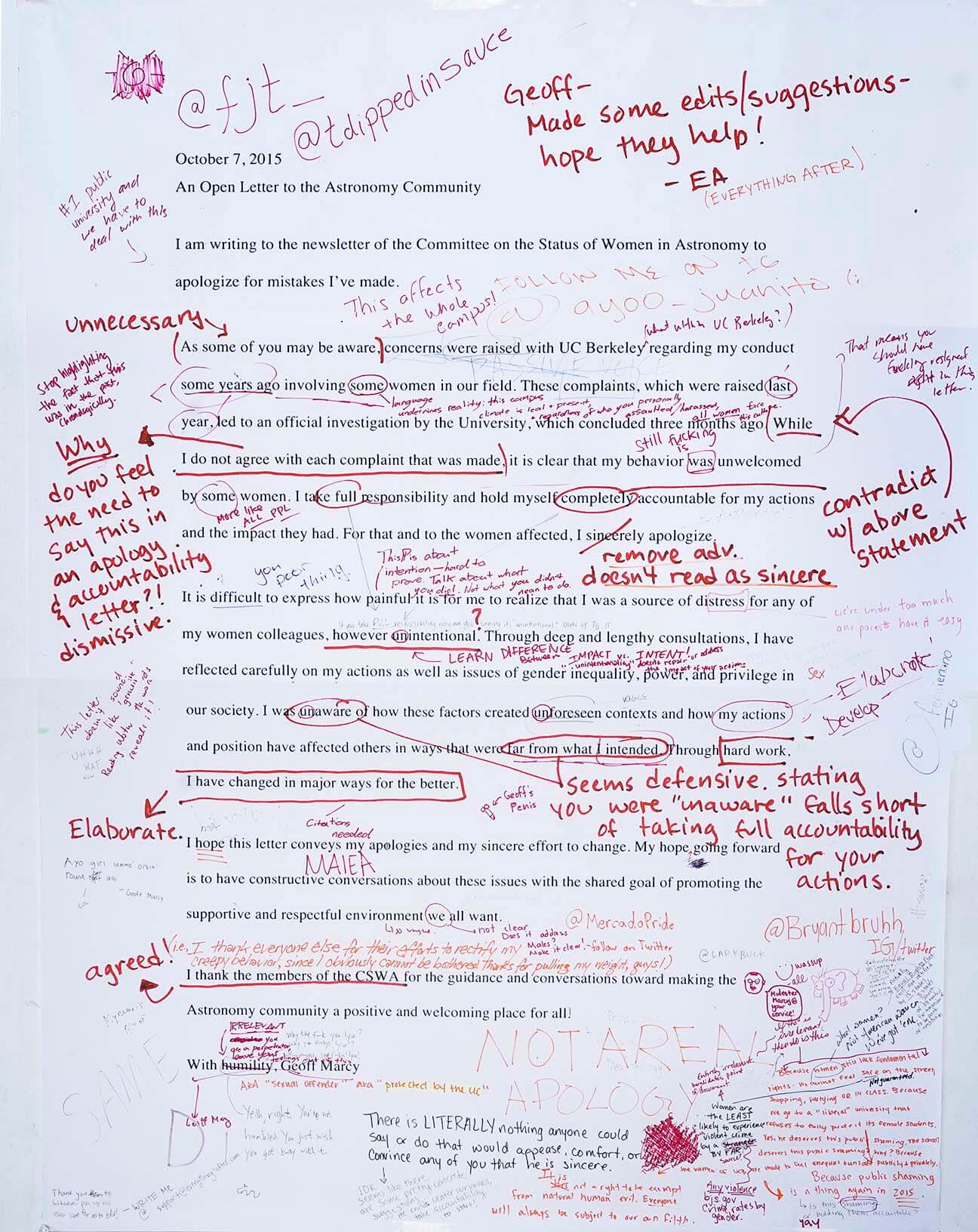 Closeups: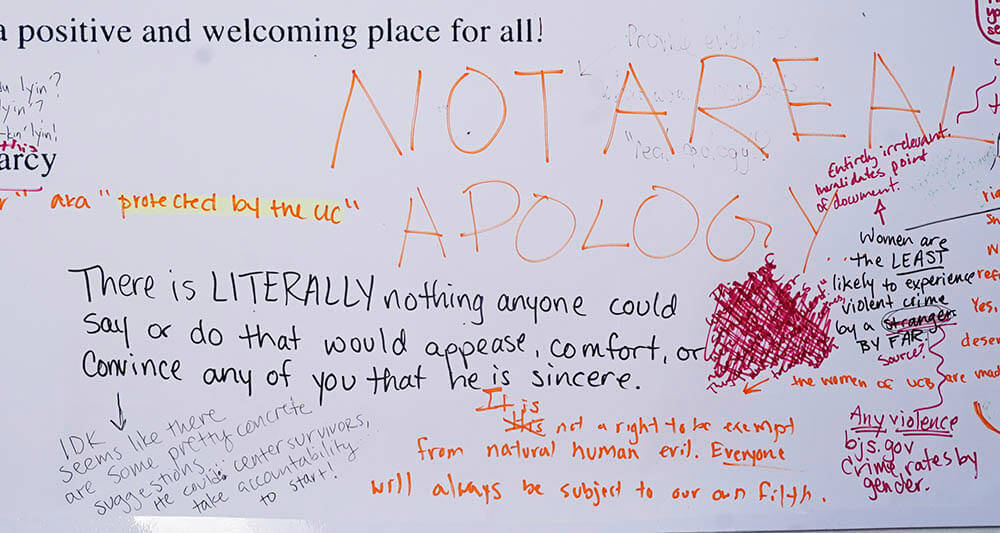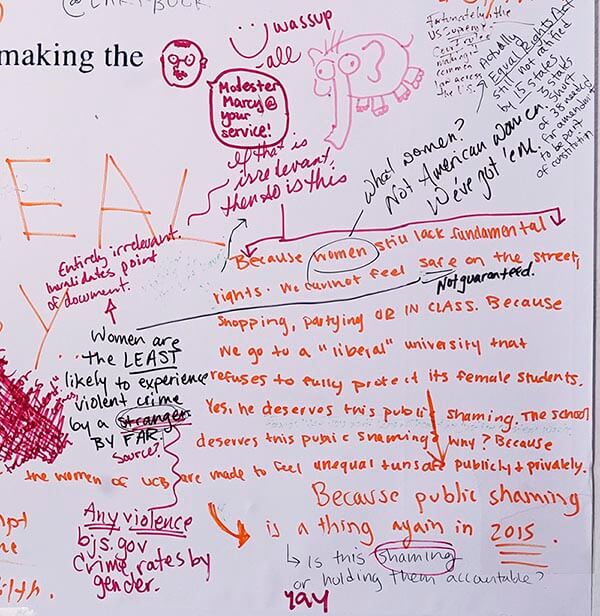 Project advisor: Jadelynn Stahl
Supported by the Berkeley Center for New Media