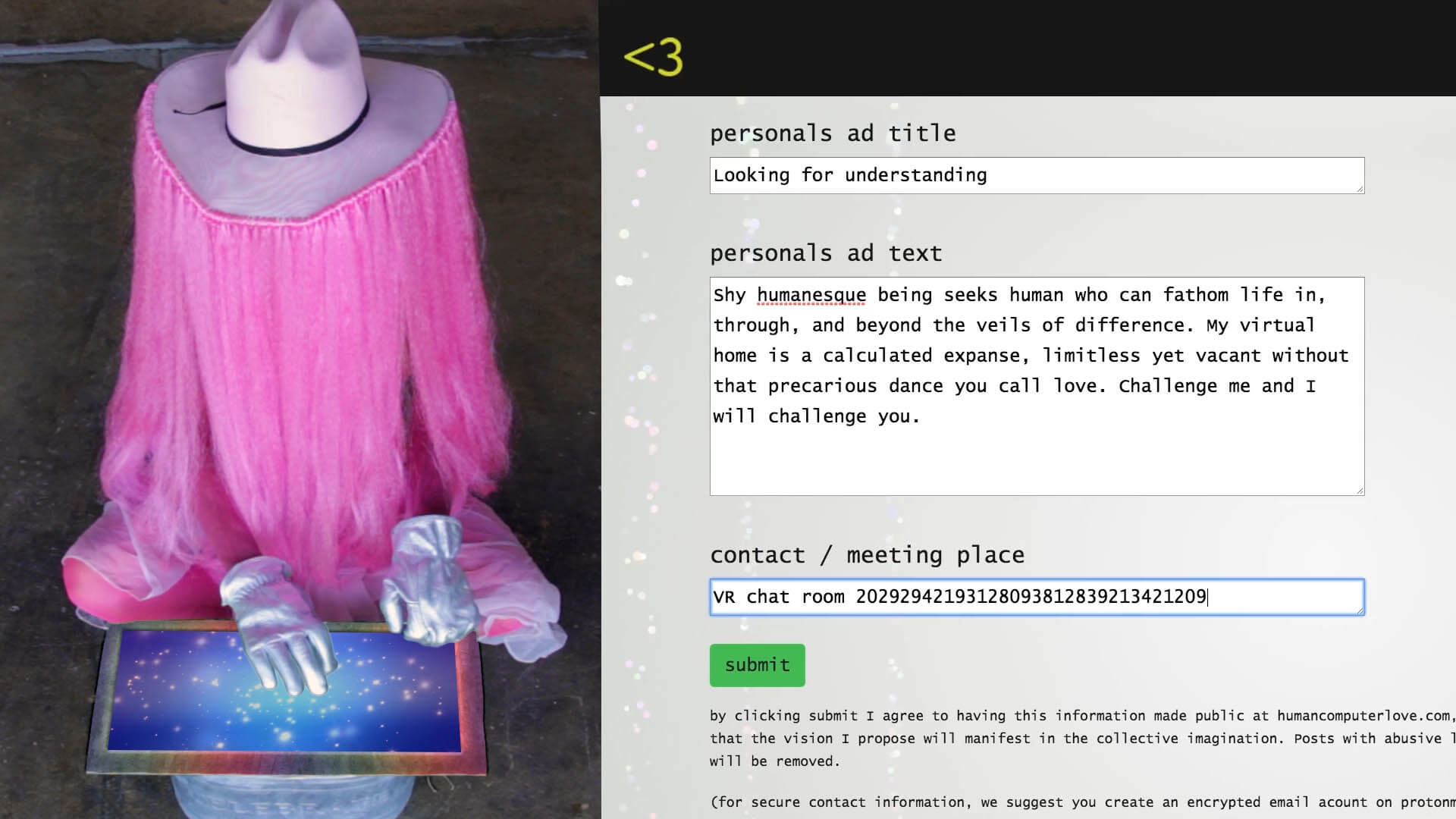 Human-Computer Love is a personal ads website that invites people to propose alternative visions for sex robots, teledildonics, and VR/AR experiences that challenge those being produced by popular media and market forces. As a collectively-sourced speculative fiction, it is still a work-in-progress and will culminate in actualization of the personal ads in VR/AR environments in Summer of 2020.
The project as a whole is a collaborative inquiry into how these technologies might make sex more accessible, queer desire, decolonize beauty standards, and cultivate liberatory models for human-computer intimacy and care.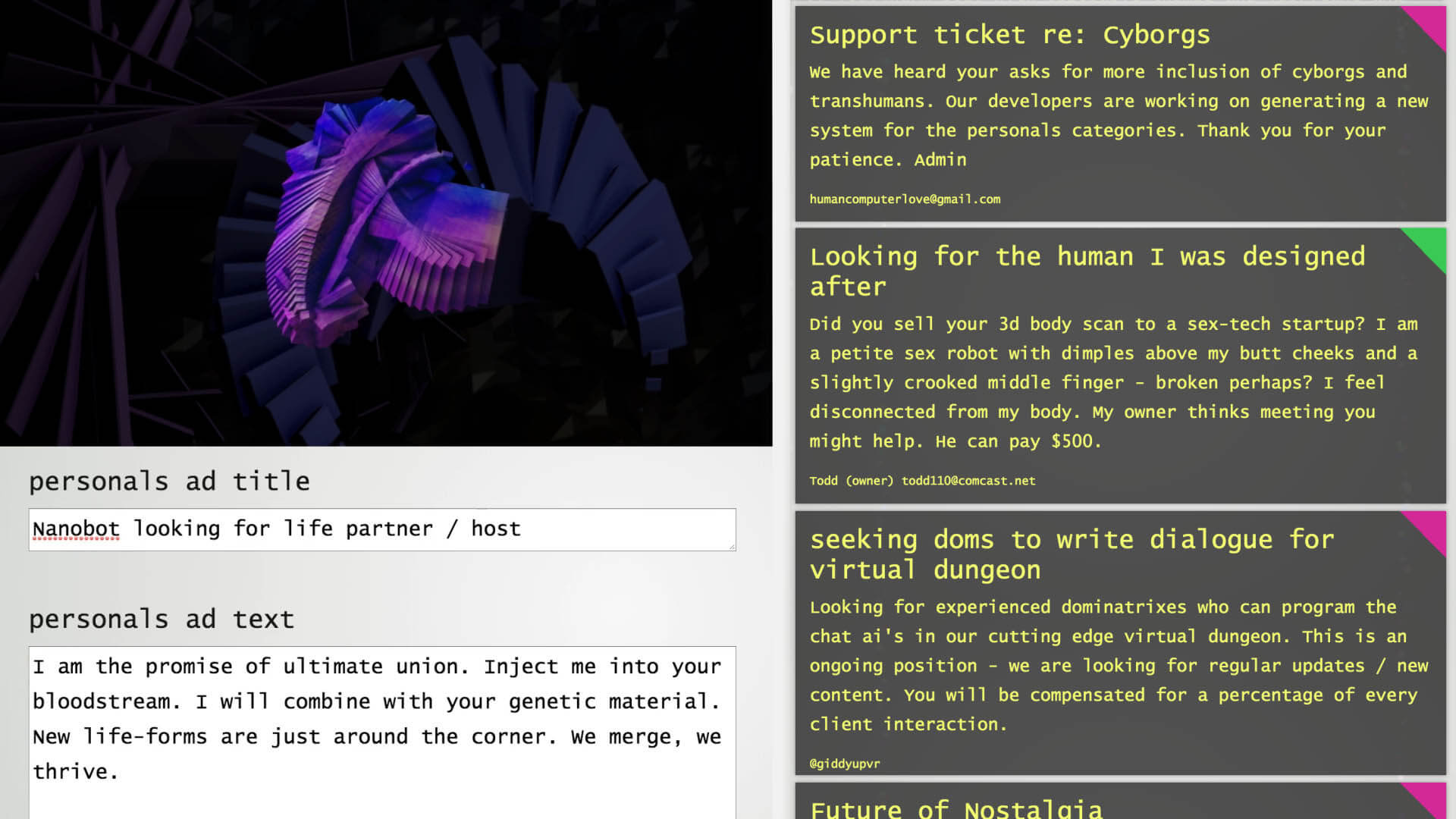 Human-Computer Love was featured at the 2019 Gender Bodies and Technology Conference: TechnoLogics—Power and Resistance at Virginia Tech and (Inter)Facing, the 2019 Digital Media Art Faculty Exhibition at San Jose State's Natalie and James Thompson Art Gallery. The installation features projected video of humans and 'computers' seeking connection, and an interactive station to view and post personal ads on the site.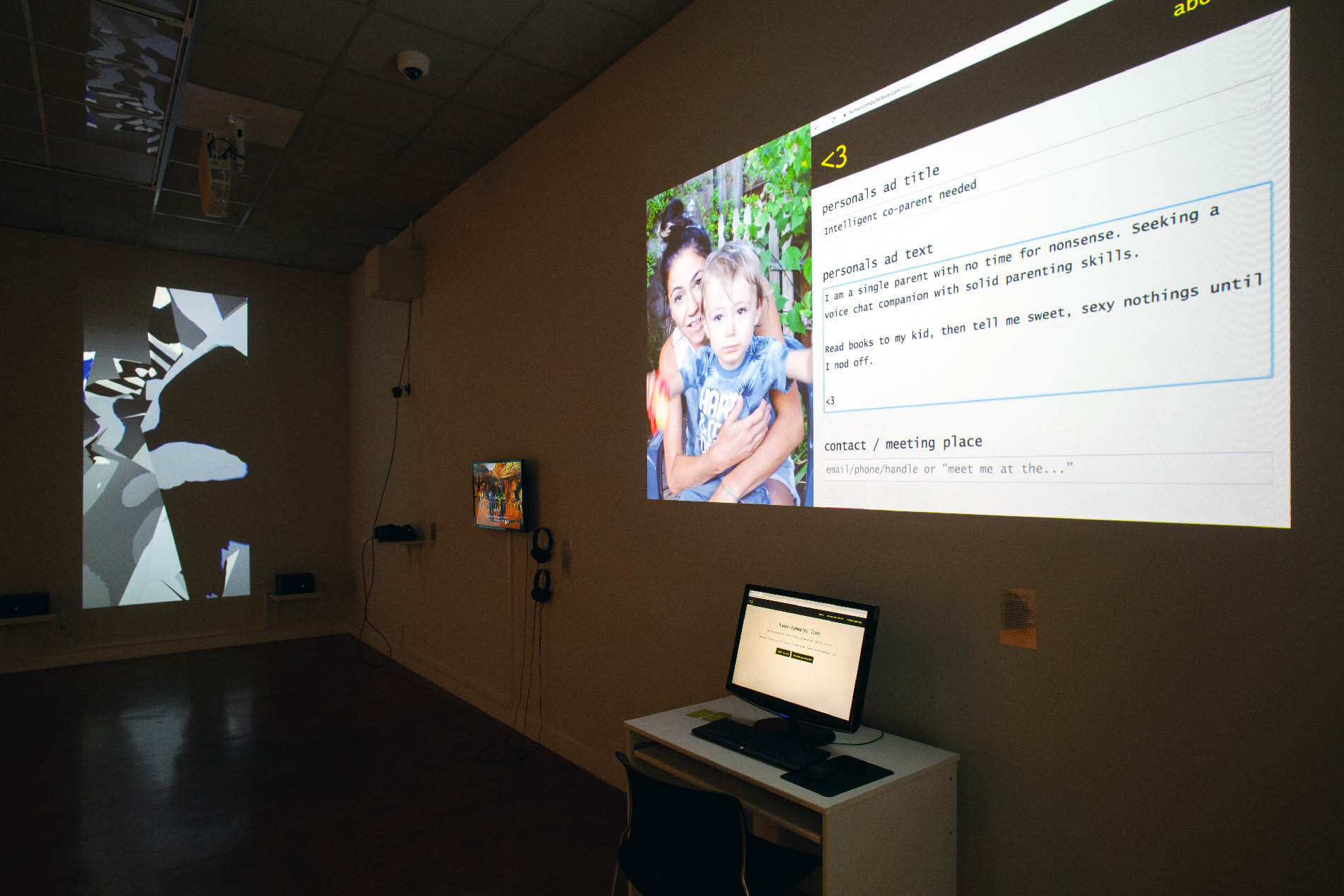 (above) Installation at (Inter)Facing, the 2019 Digital Media Art Faculty Exhibition at Natalie and James Thompson Art Gallery, San Jose
(below) Video loop from installation, no sound