lark vcr
Babump
Babump as performance art
Presentation at BEARS
Berkeley EECS Annual Research Symposium, 2015
Babump pitch at Electrical Engineering and Computer Science (EECS) Conference. This talk was included in the "Graduate Student Hot Topics" segment amongst other, very serious, presentations — see schedule below. It is an example of similar deadpan pitches where Babump infiltrated tech spaces as a form of performance art.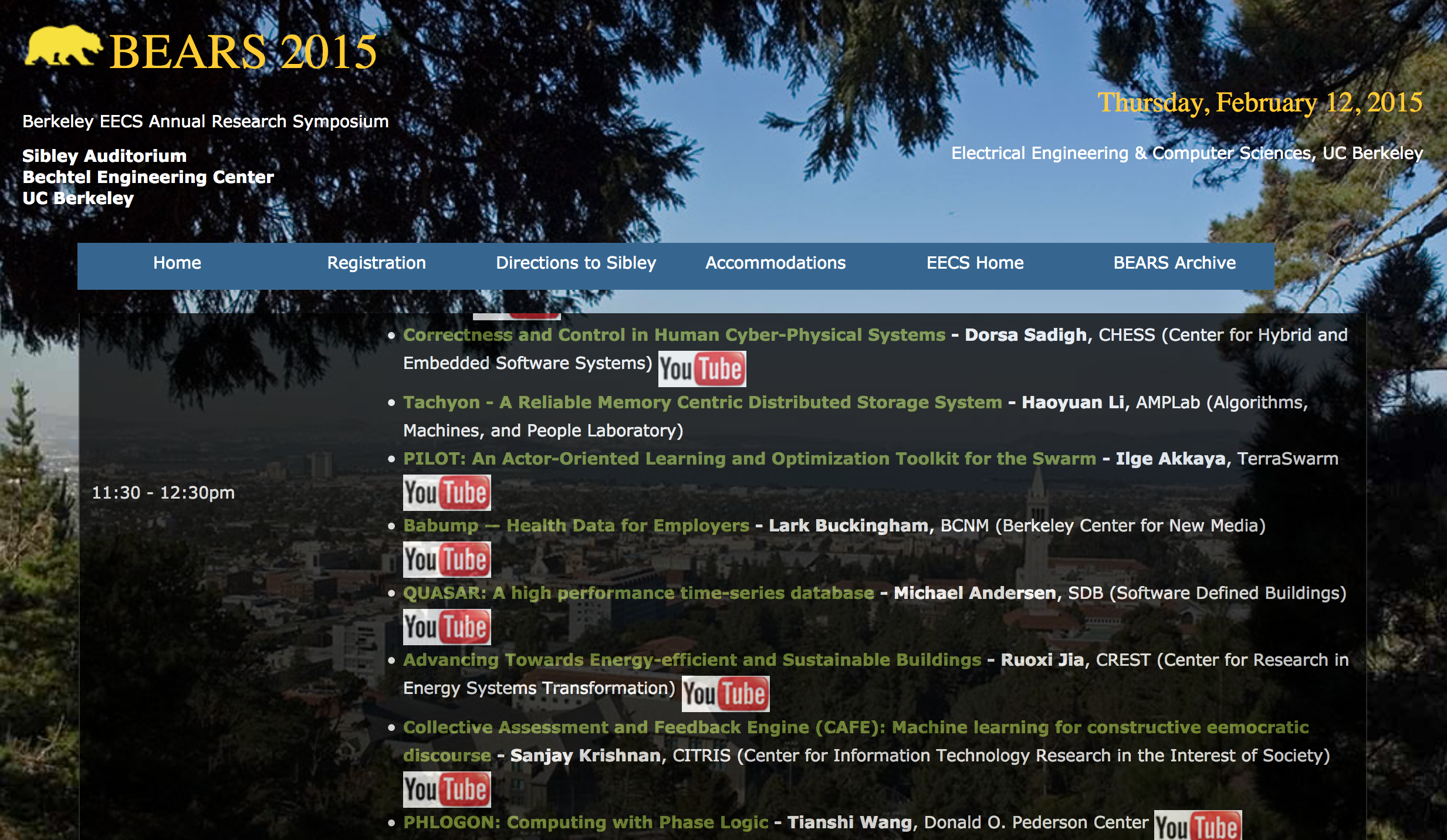 Gallery Presentation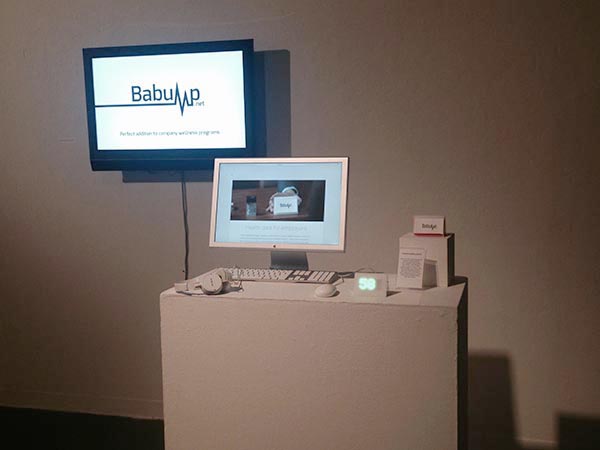 Startup booth installation, Babump pitch performed at opening.
Worth Ryder Gallery, Berkeley, 2015