lark vcr
Traumagotchi
Lark VCR, text by Porpentine Charity Heartscape
Live at www.traumagotchi.com (browsers only)
Supported by the Center for Cultural Innovation and the East Bay Fund for Artists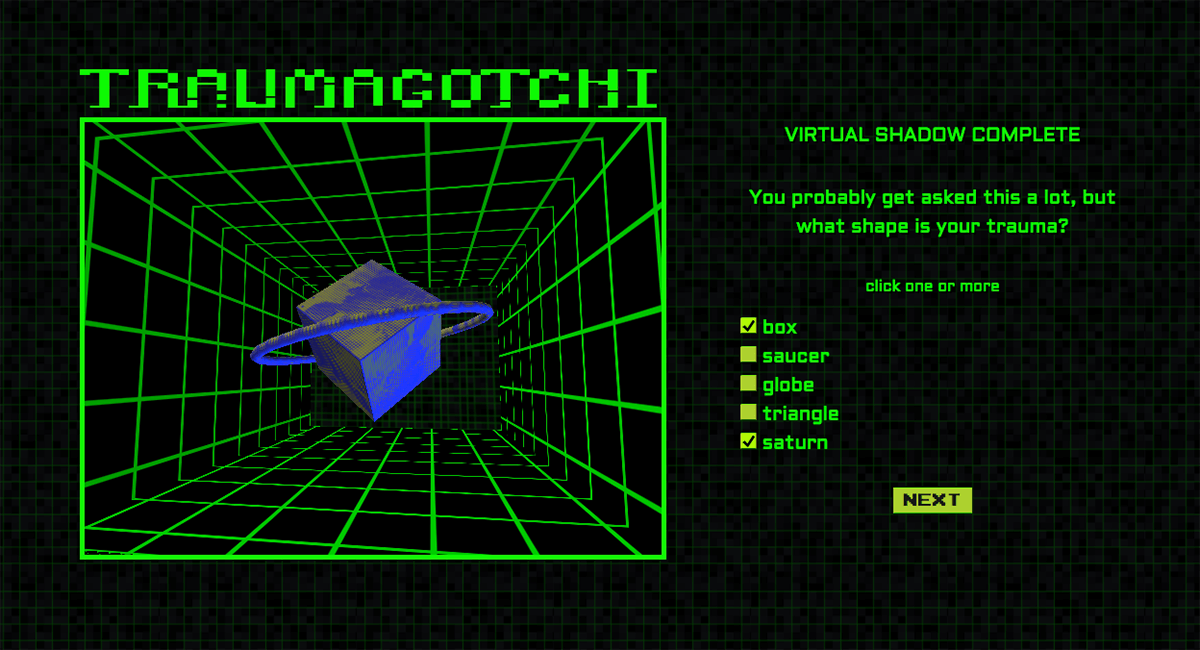 Traumagotchi is a website for virtual spell-casting, collective healing, and general DeepMachineIncantation.
Visitors to www.traumagotchi.com are directed to create a virtualization of their trauma: their Traumagotchi. These Traumagotchi tend to the DeepInTheMachineWorldTraumaCompostShrine. While the website is active, the code in the shrine casts virtual spells for healing in the CPU, GPU, and interweb astral-sphere.
Traumagotchi can be fed, bathed, and rested. Though the user may log off, the Traumagotchi persist in cyberspace maintaining preprogrammed cycles of self-care or self-harm. They may recite mantras, do drugs, apply moisturizer, or sink into slime.
The piece aspires to map challenging subject matter onto a realm of dark but curious fantasy, without making absolute claims as to how a person should choose to cope. Rather, it is an opportunity to examine the very personalized ways we engage with our psyche and in/externalize our most sensitive selves.
Traumagotchi explores not only experiential and intergenerational trauma, but also the trauma inherent to the rift between our physical and digital selves in an increasingly abstracted reality. It is an inquiry into the limits of computation, asking if it is possible — or effective — to inject ritual magic into the fabric of the web.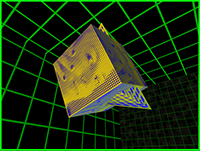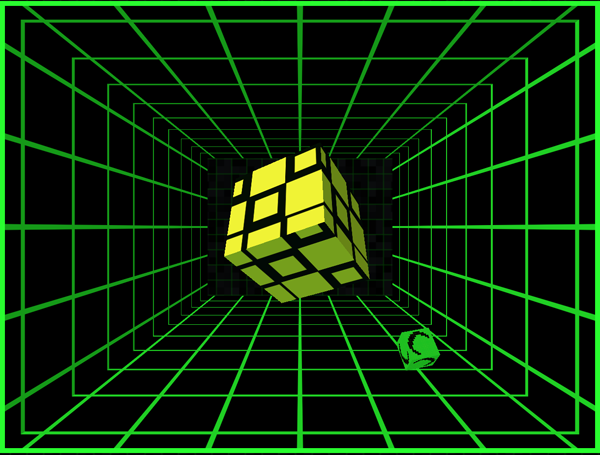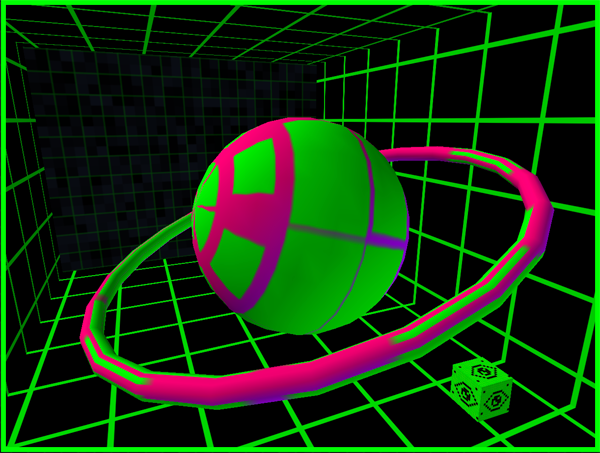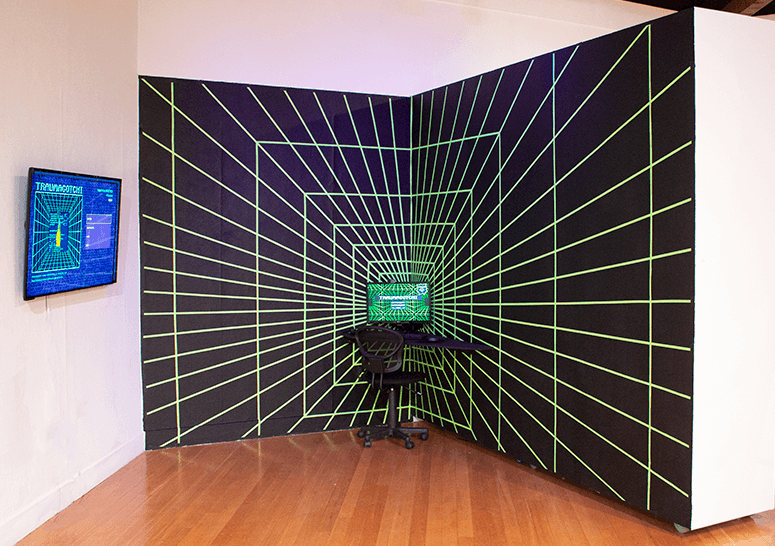 NEXTNEW Games exhibit, San Jose Institute of Contemporary Art, June-Sept 2018 (above)
Queer Technologies, Berkeley Art Center, July-Sept 2018 (right)